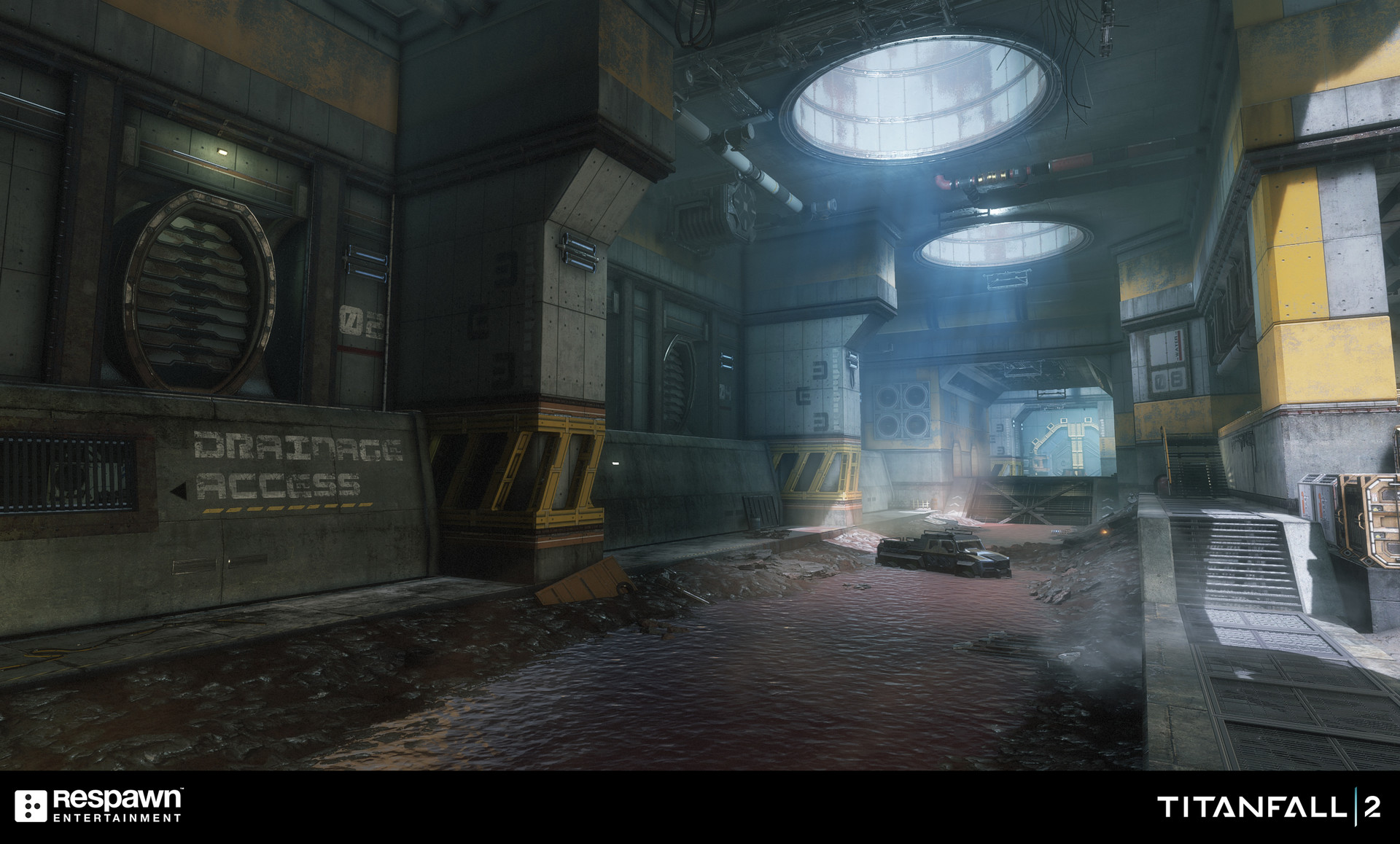 In this screenshot I worked on 3D modeling the terrain, the initial concrete structure on the left, and world building for the exterior areas. All textures, lighting, and props were created by other artists.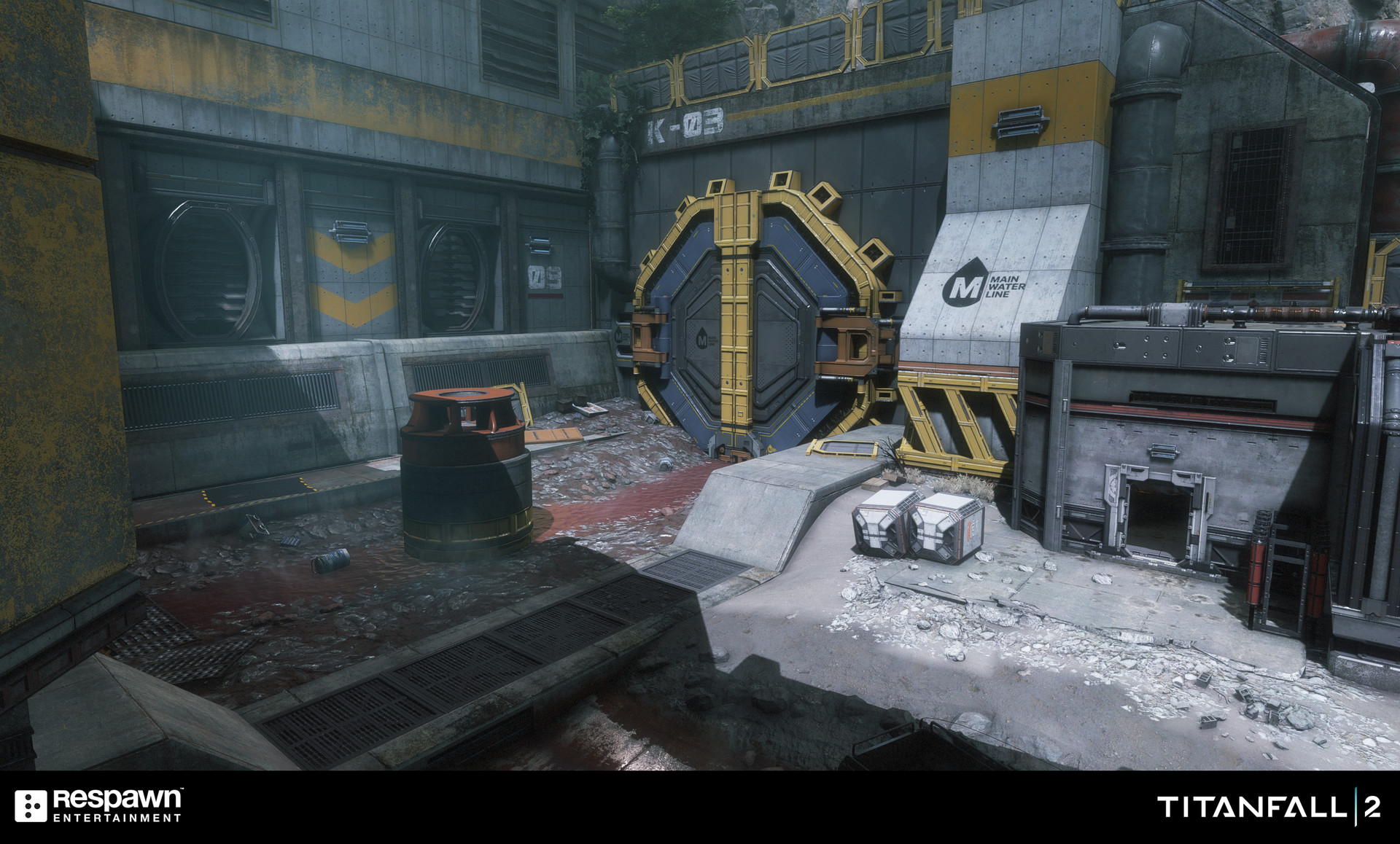 In this screenshot I 3D modeled the huge metal door (from the Kane Arena), the orange turbine, the terrain, concrete column, and did world building.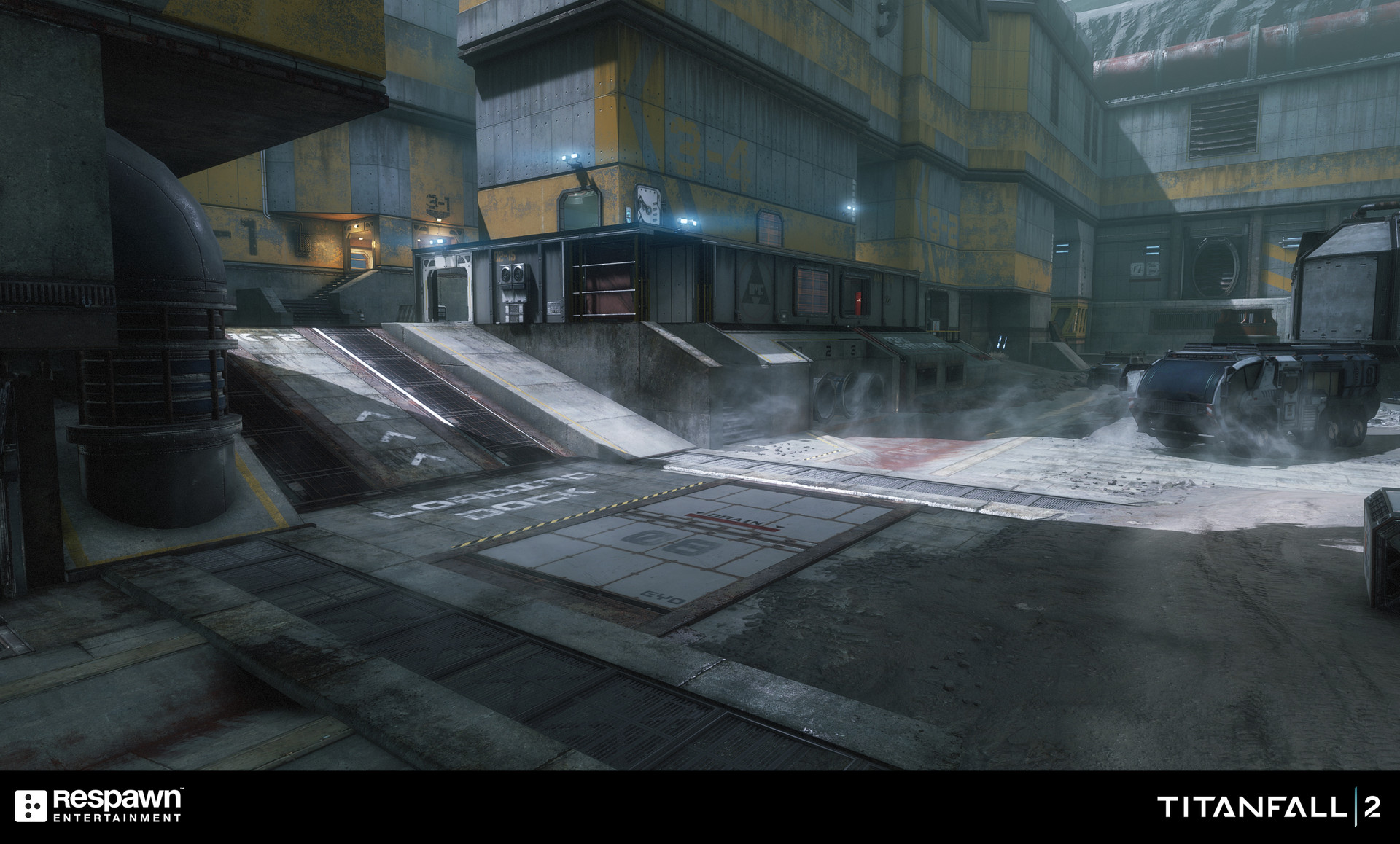 In the following screenshots, I modeled out the ground terrain, floor accents, and did world building.
Drydock was a fun Multiplayer map to work on! The Respawn team gave a lot of support and I worked on 3D modeling the terrain as well as world building in the exterior section. Textures, lighting, vehicles, and assets were done by other artists.
The architecture was created by artists Tragan Monaghan, Jose Zavala, Tri Do, and Geoffrey Smith.
Skydome was done by Ethan Ayer.
Lighting by Todd Sue.
The main designer was Geoffrey Smith, and additional art help came from Robert Taube, Austin Arnett, and Michael Altamirano.
Concept art created by Jung Park, and Cliff Childs.
'Titanfall 2' is available now on PS4, XBox One, and PC.