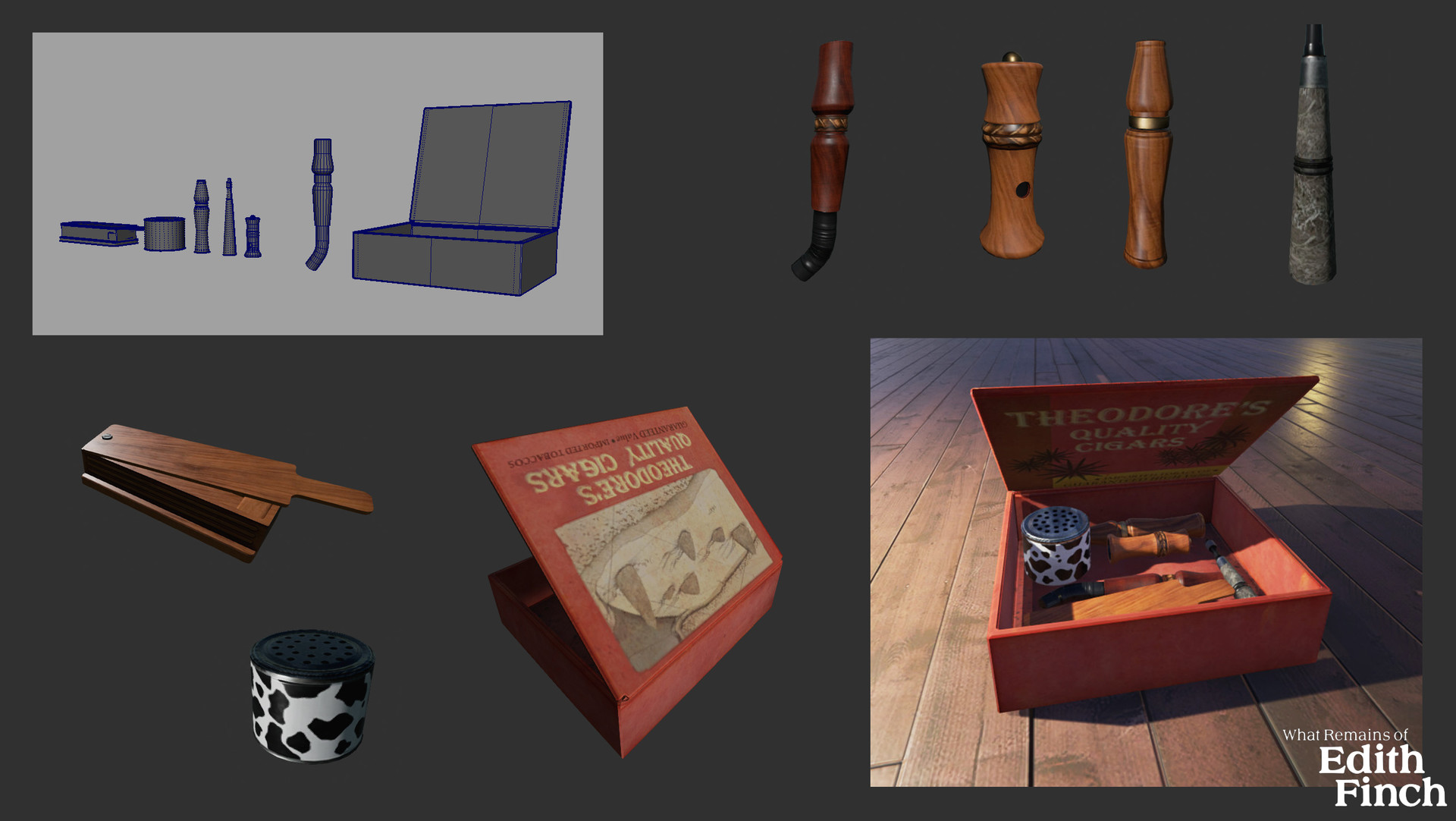 Map drawing on the top of the box was a concept art piece done by Theo Aretos.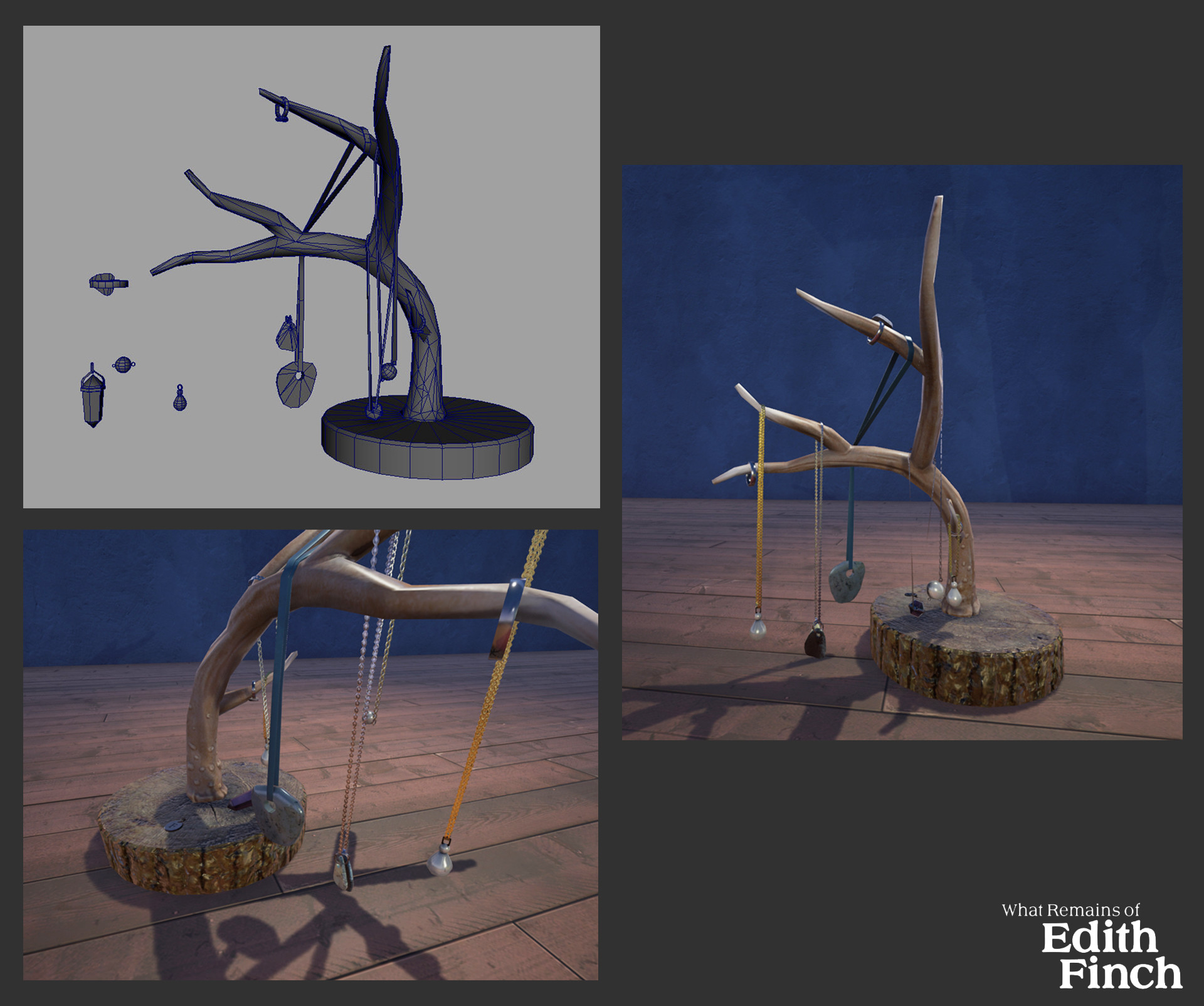 I took an antler and tree bark prop done by my coworker Greg Prior and tweaked it to add necklaces and make this an antler jewelry holder. The background wood floor and wall textures were done by other artists.
I had the honor of working with the Giant Sparrow team to create the haunting and curious world of the Finch family.
"What Remains of Edith Finch" shipped in April 2017 for PC and Playstation 4, then later in July 2017 for XBox One.
This area was called Sam's room. I only created the 8-track player, radio, animal call sign props, medals and cabinet, and some of the smaller props.
Each in-game screenshot was a combined team effort from all the talented artists in our group. Those who I worked directly with were Lead Artist Brandon Martynowicz, Environment Artists Cory Allen Davis, Greg Prior, and Character Artist Dan Valvo.
Concepts provided by Theo Aretos.
Creative Director was Ian Dallas.